Outlook 2016 / 2019 - How To Repair Settings

This article explains how to Repair your mail settings in Outlook 2016. [December 2018 and later]
Start by Opening Outlook 2016
Click on the File menu in the top left corner. Select Account Settings -> Account Settings...

Now you should see a list of all the email addresses setup on this device. Click once on the email address you want to fix. 
Now click the Repair button, and click on Advance Options check box below the email address and then select let me repair the address manually
Click the large blue Repair button.
Ensure your email address and password are filled out correctly in the User name and password fields and that the other settings match what you see in the diagram below.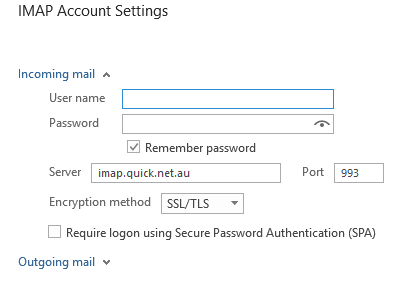 Next, click on the arrow beside Outgoing mail to expand the next section. Your settings should match the ones below.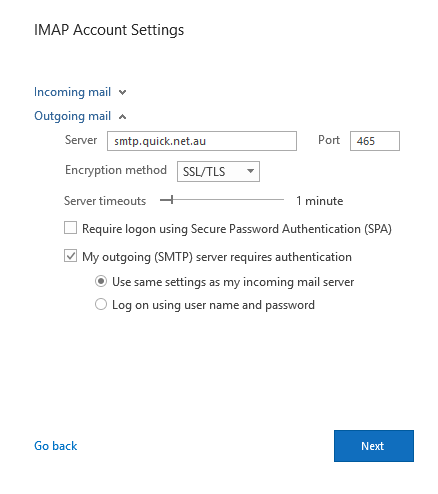 Note:  If you are having problems sending mail you can also try STARTTLS as the encryption method on port 587 which is also supported.
Once done click Next and outlook will finish repairing the account with the new settings which may take a minute or two.  When complete you should get Account successfully repaired and then click Done and you are finished.