How Do I Setup Email On iPad (iOS11/12 & iPadOS13/14)(Latest)?

You will need the following...
- Email Address
- Email Password

1. Go to the Main Menu (The quickest way to do this is to press the Home button which is the only button on the front of the device.)

2. Select Settings which should look like the image below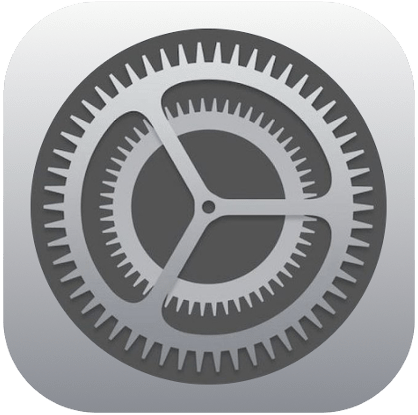 3. Scroll down to Accounts & Passwords (iOS11) / Passwords and Accounts (iOS12) / Passwords & Accounts (iPadOS13) / Mail (iPadOS14)

4.Tap on Add Account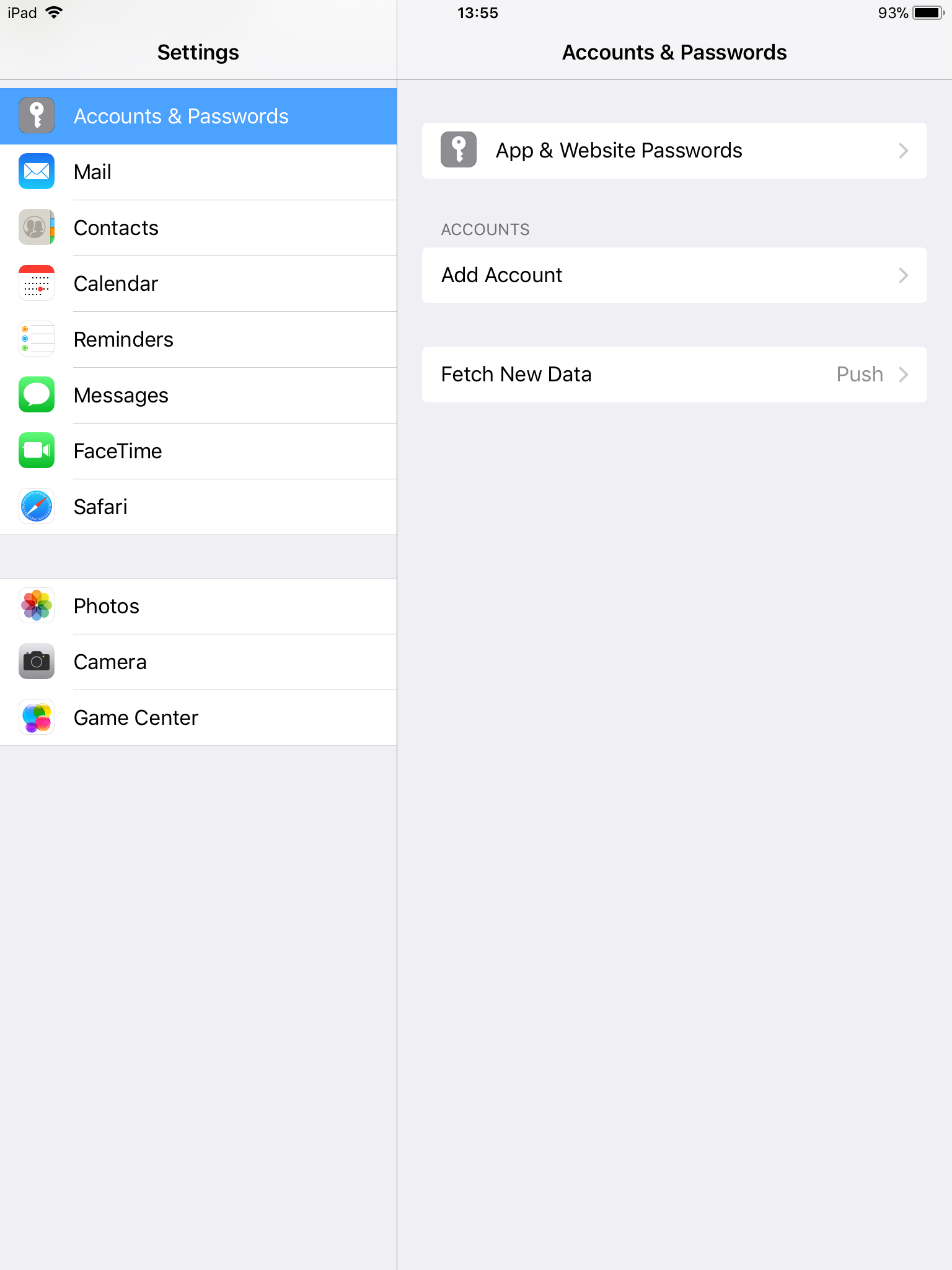 5. Tap on Other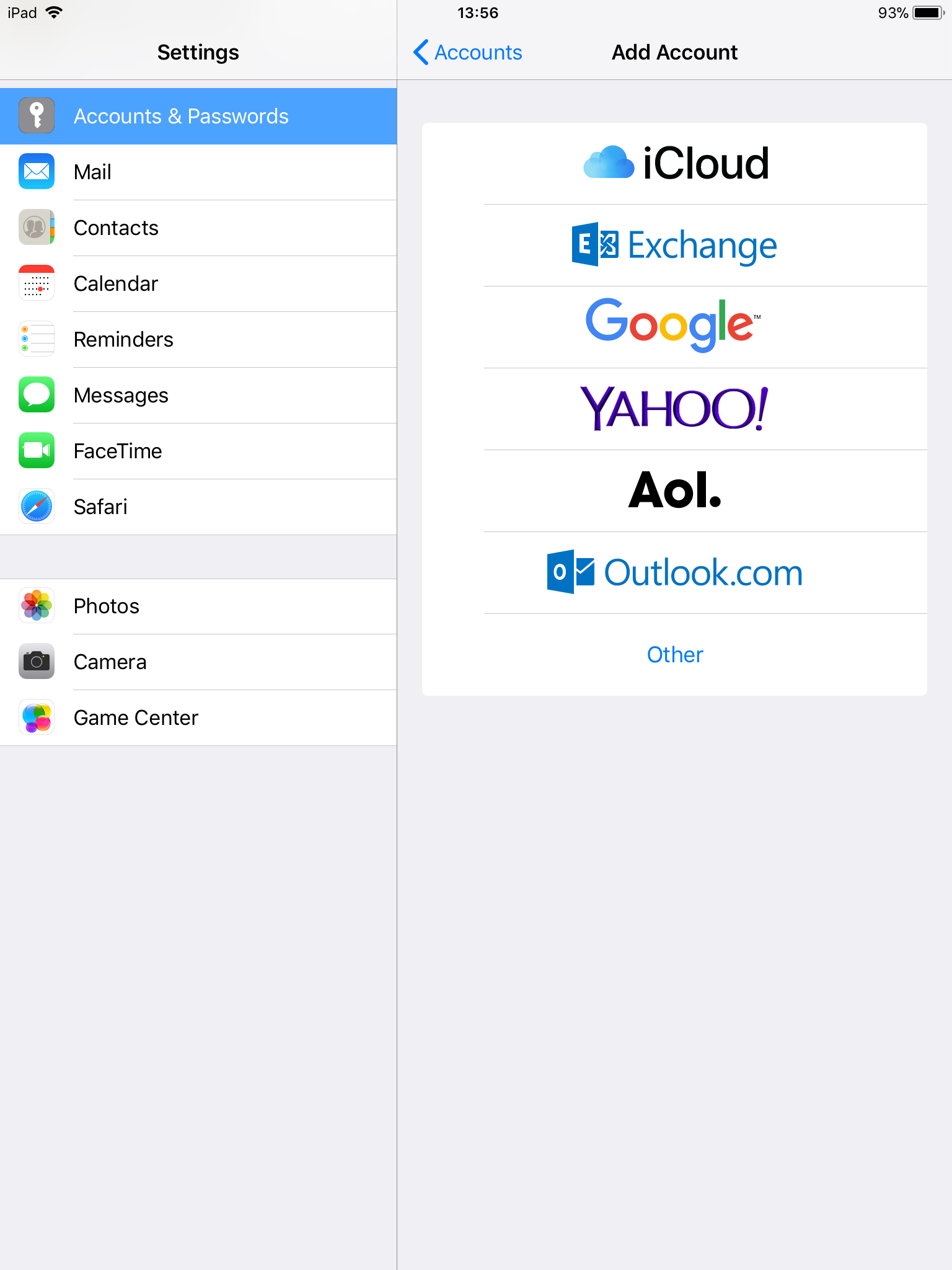 6. Tap on Add Mail Account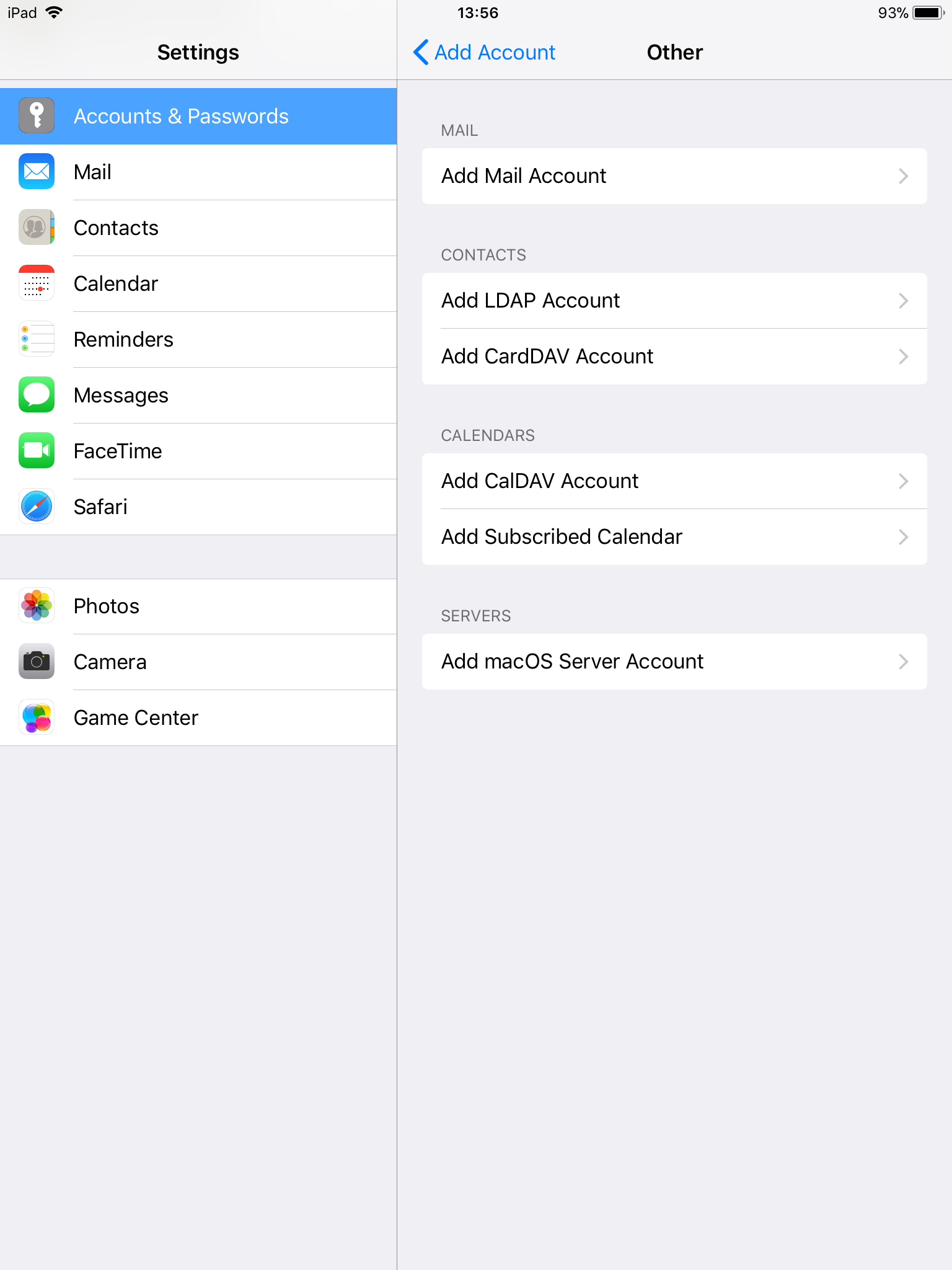 7. You'll then be asked for the following information then tap Next
Name: type your name or company name in this field. What you put here will be what clients see when they receive an email from you. Capital letters and spaces can be used.
Email: type your email address in lower case and double check your spelling
Password: type your email password
Description: Short description of the account e.g. work email. It's for your reference and won't affect the email setup.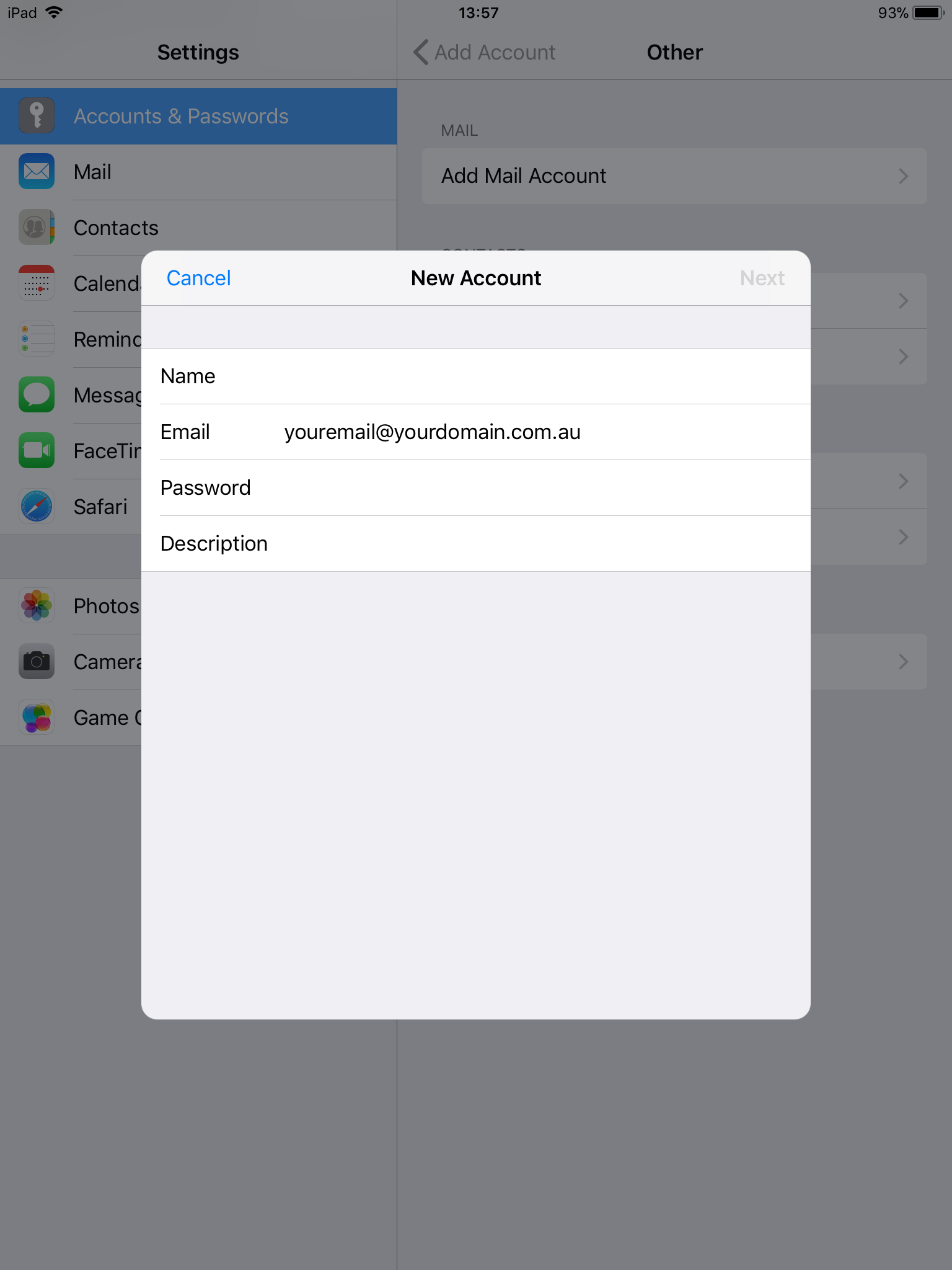 8. Select IMAP and fill out the information below and tap Next
Incoming Mail Server
Host Name: imap.quick.net.au
Username: your complete email address
Password: your email password
Outgoing Mail Server

Host Name: smtp.quick.net.au
Username: your complete email address
Password: your email password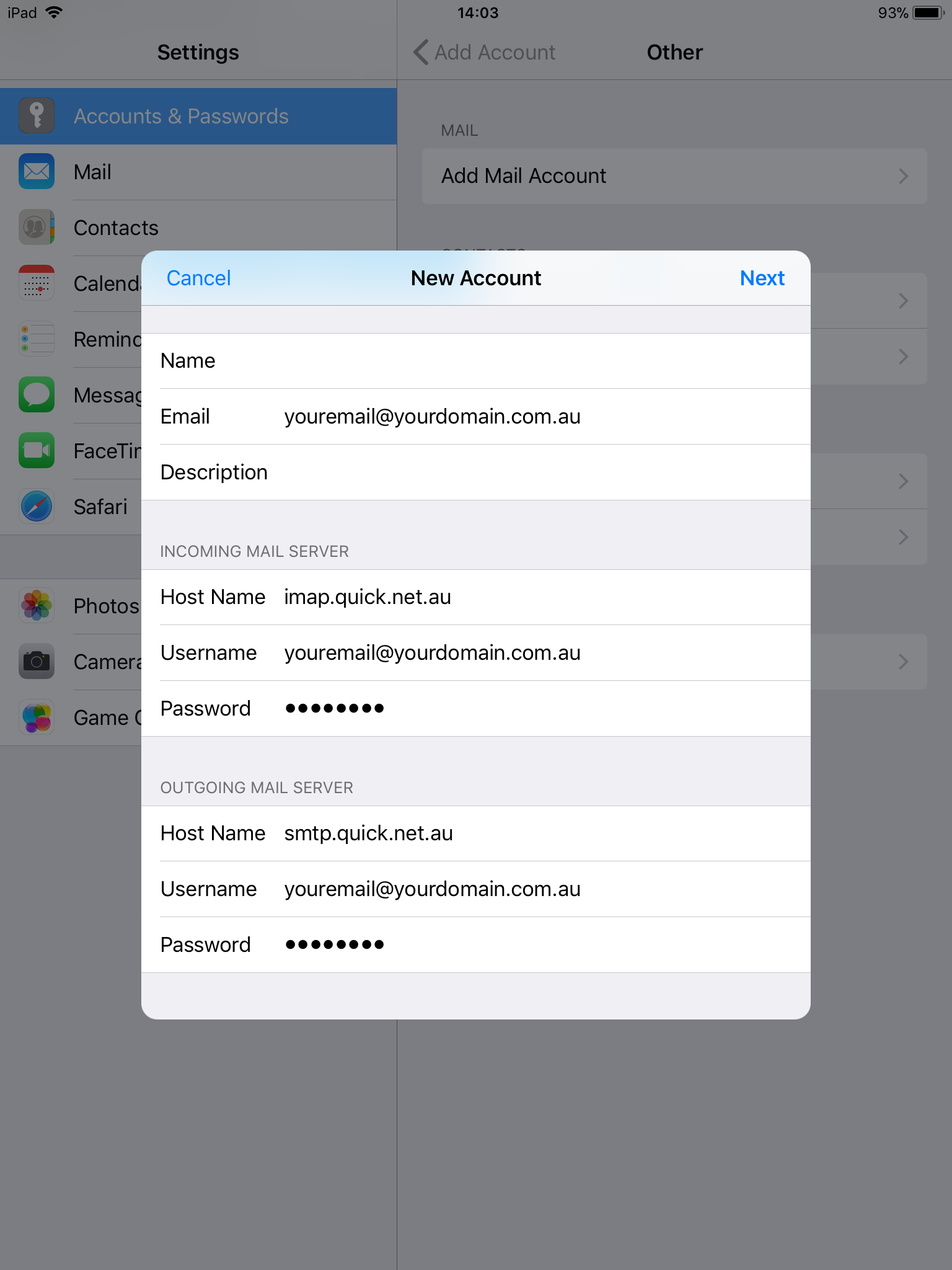 9. Toggle Mail on and tap Save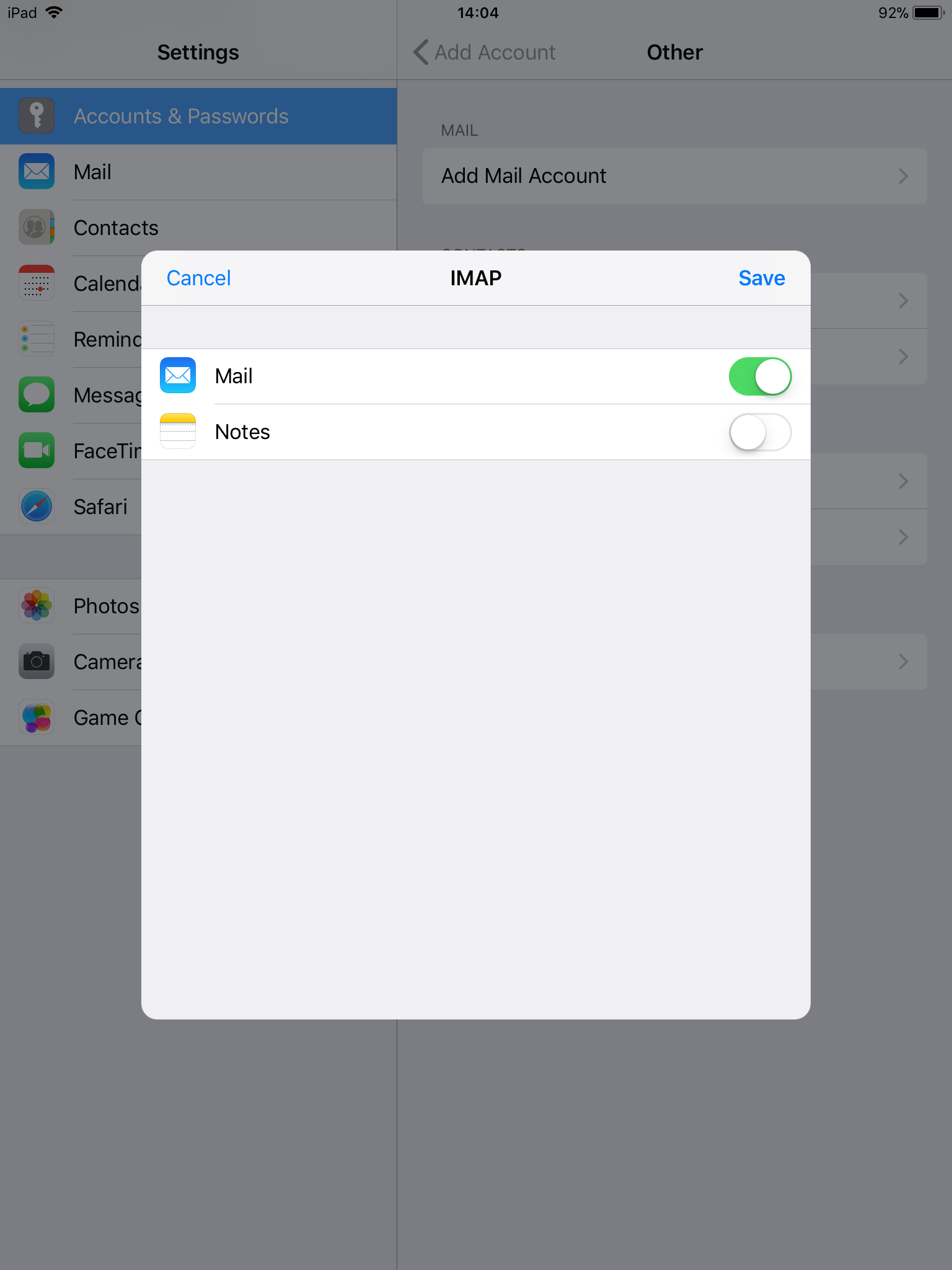 10. Done


The steps above are sufficient for basic email. You can check your email to make sure it's working at this point: Press the Home button to return to the main screen, then tap the Mail icon


Optional
We also recommend configuring the mail box behaviours so that Sent, Drafts, Archive & Deleted mail is stored on the mail server where it can sync with any other mobile device you may have configured or our webmail facility. See this article for details on MailBox Behaviours.


Troubleshooting
A) Typos with the small keys on many mobile devices are not uncommon and are a regular issue when setting up accounts.
B) The User Name in both sections must be the same as the one you assigned on the server, typically it will be in lower case.
C) Get back into the account and scroll to the bottom of that page and click Advanced. Check the following information on this page:


Incoming Settings
Use SSL: On
Server Port: 993
Outgoing Settings
Use SSL: On
Authentication: Password
Server Port: 587