How Do I Edit Account Settings On Windows Live Mail 2012?
With Windows Live Mail open, right-click on your DDNS account  and select Properties.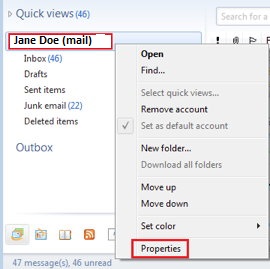 Click on the Servers tab to change the email password or server addresss. Click the Apply button at the bottom if changes are made.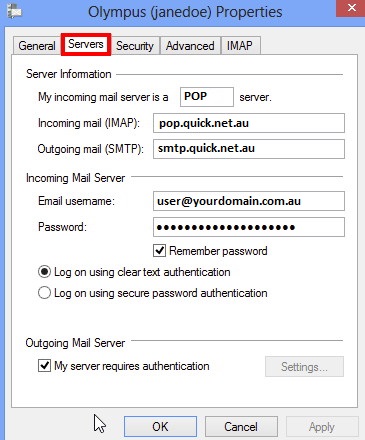 Click the Advanced tab if you need to change the outgoing or incoming mail ports, change the SSL settings, or how long to leave a copy of mail on the server.