How Do I Setup Email On Outlook 2010 / 2013?

You will need the following...
- Email Address
- Email Password


1. Open Microsoft Office Outlook

2. Go to File > Info > Add Account (Green Plus Symbol)



Tip: Alternatively you can also click account settings and then select New on the following page. You will end up at the same place.


3. Enter your name as you would like it displayed to others with capitals and spaces, your email address and the password. The email address and password should match what you created on the server. Click Next when done.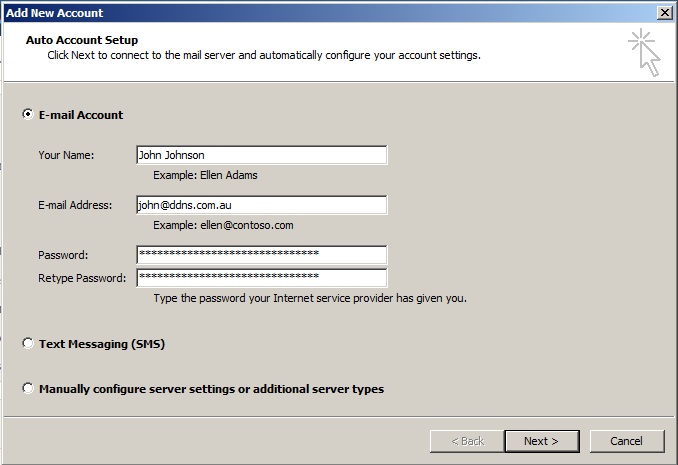 4. Outlook will now try to automatically look up the correct account settings. However, before it can import anything, you must click Allow when prompted as per the box below.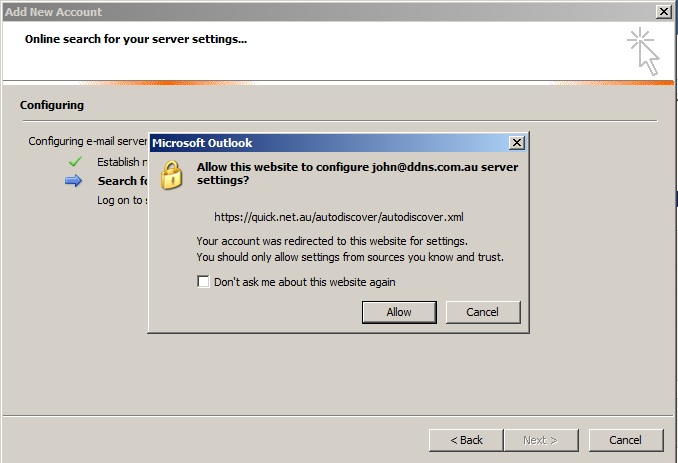 5. If everything is successful you should see a screen like the one below. To complete the process simply click Finish and your mail box is now ready for use.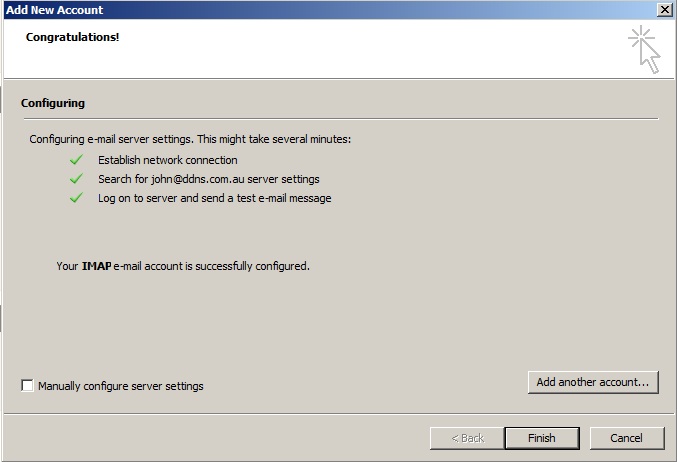 6. The last step is to configure the folders. Click on File -> Info -> Account Settings -> Double Click on the new account -> Click More Settings and click the Advanced tab. Down the bottom you will see Root Folder Path. Enter Inbox into this field with a capital I. Click OK, then next, and outlook will re-test the account again. Then click Finish. You will see a message about folder cache being flushed. Click OK and you are done.