Logs can be accessed via FTP and are located in a folder appropriately called Logs. Alternatively, you can access the logs via the control panel as per instructions below.

If you have loaded directly into the hosting control panel, skip to step 5.

1. Login to your DDNS account via the website (top right).
2. Once logged, in select Products / Services on the left-hand side then click Manage next to the service you want to work with.
3. Now click the Login To Plesk link from your control panel (orange button).
4. The hosting control panel will load in a new window.
Note: Logs are stored per virtual host so if you have additional domains or sub-domains be sure to scroll down the the correct one.

5. Click Show More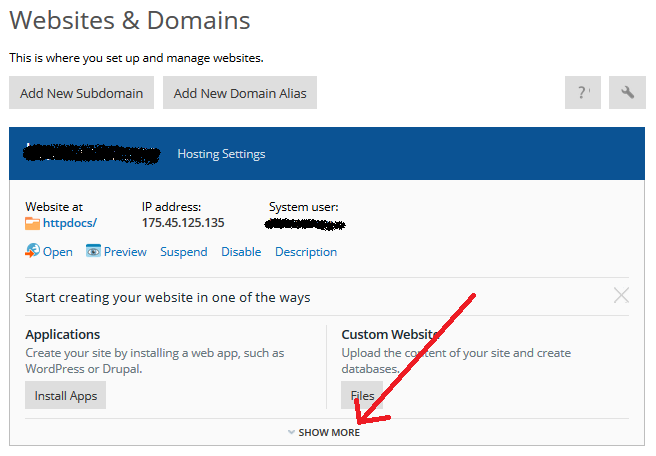 6. Once the menu is expanded, look for Logs and click on the button.

7. You will be presented with a list of the available logs to view. The FTP logs will be labelled xferlog_regular.processed and may have a number after them if the logs have become large enough to warrant rotation. Click on a log to open it. Here you will be able to see what files were modified via FTP, when they were modifed, and via which remote IP address.

Note: If you don't see FTP accesses, but many files in your website have been altered, this typically indicates a script has been used to modify the files. In this case, check the Access or Error logs to investigate further.